How do you make your event stand out from all the others?
Planning an event or conference is a lot of work. You line up the best, most engaging, informative communicators you can. You plan for those special moments to WOW your attendees so they will have an unforgettable experience (and plan to return for next years event before this year is even over!). There's the music, swag bags, food…
Then you have to think about capturing and documenting the event as it's happening.
At every conference, photographers and videographers roam the venue looking to capturing moments as they unfold.
What if there was a unique way to capture the events and special moments of your conference or special event?
A way that made you stand out from other events?
You're in luck! That's exactly what you get when you book me to live sketch your event. I'm a Visual Artist, creating live digital sketches of your conference or event in real time. These are not mass produced images, but rather, Art that is created from carefully curated moments that tell stories from your event in a one-of-a-kind way.
My name is Mike Brennan. I am an alumni of two of the best art schools in NYC, the Fashion Institute of Technology, and The School of Visual Arts. I'm a creative professional with years of experience in art and design, the creative process & problem solving.

I have worked in large corporate advertising agencies with clients from Mobile, Heineken, Chase Manhattan Bank, to smaller agencies with clients like Tuscan/Lehigh Valley Dairies, Sportcraft, and more. For the past ten years I have brought my design solutions and creativity to the non-profit world. I've also been to my fair share of conferences as an attendee, so I have the benefit of seeing things through your audience's eyes.
How does it work?
During your event, from the audience, I observe and then capture environments, moods, people and places that tell the stories and special moments I encounter as the event unfolds. Each sketch is created digitally (using an iPad Pro) in my original expressive style.
Think of it as a form of storytelling and journalism, only with digital sketches. There's actually a term for it called "Reportage Art". Artist Veronica Lawlor defines it as "..Reportage [art] or documentary drawing… means to go out into the world and carry back what we experience behind our pen or brush."
What type of sketches do I create?
Depending on your needs, sketches can include:
Speakers, communicators, musicians on stage

Crowd interactions

Special moments during the event (attendee's loving that mechanical bull riding competition? No problem)

Staging (logos, special props on stage)
Do you only sketches conferences?
Not exclusively. I can also be hired to sketch:
Concerts

Yoga Events and Retreats

Private parties

Weddings
How many sketches do you create during an event?
A typical 8 hour event yields roughly 8-10 sketches during the event depending on complexity and chosen package. If the event is multiple days, the estimated time is two sketches per hour.
Do you work only from the live experience?
I can also create original art based off communicators head shots or photos during the event. For a special touch, commission me to create original art of select communicators who you would to thank for speaking at your event. It will make you as the event promoter, look like a rock star and be a memorable gift!
Interested in booking me to create event sketches?
I'd love to capture your event in my unique style. Let's talk! Get in touch at Mike@MikeBrennan.me
Portfolio of Sketches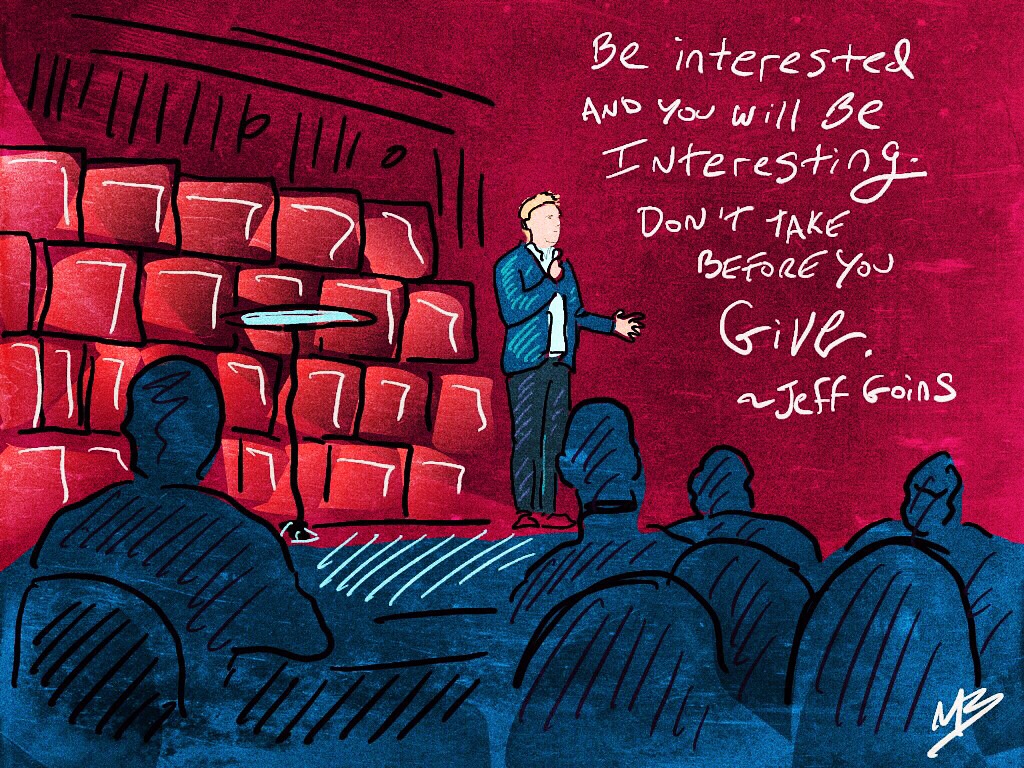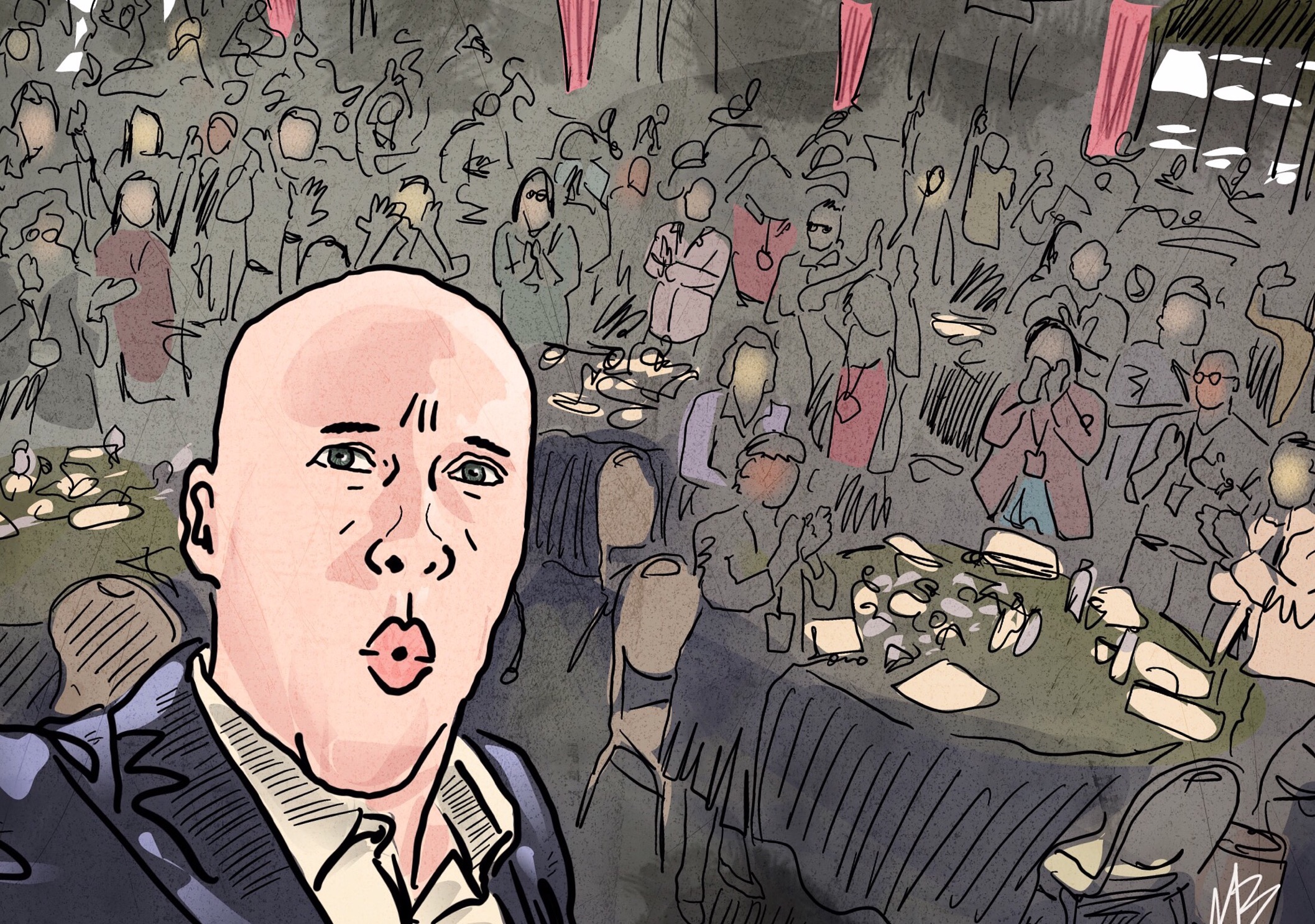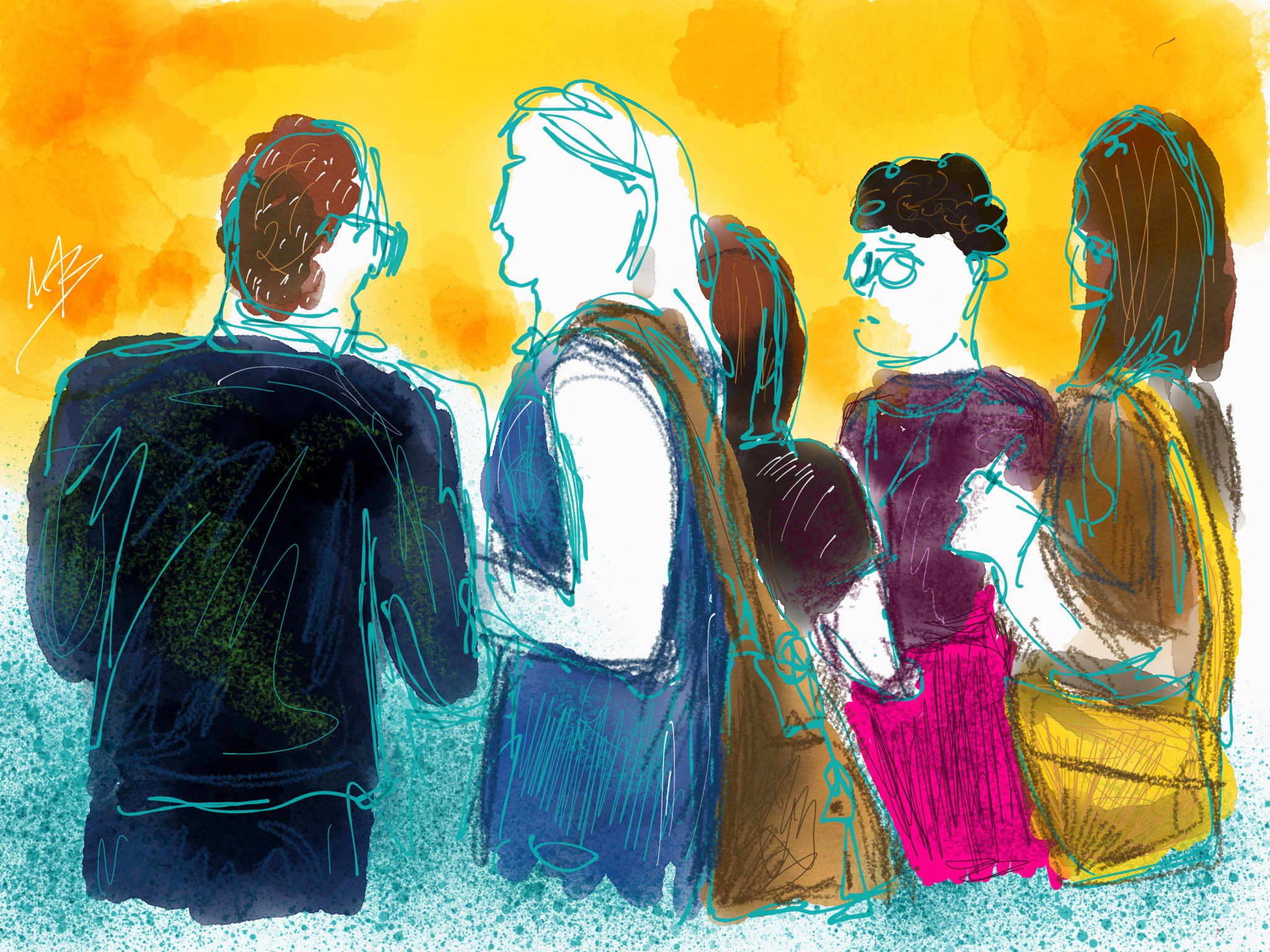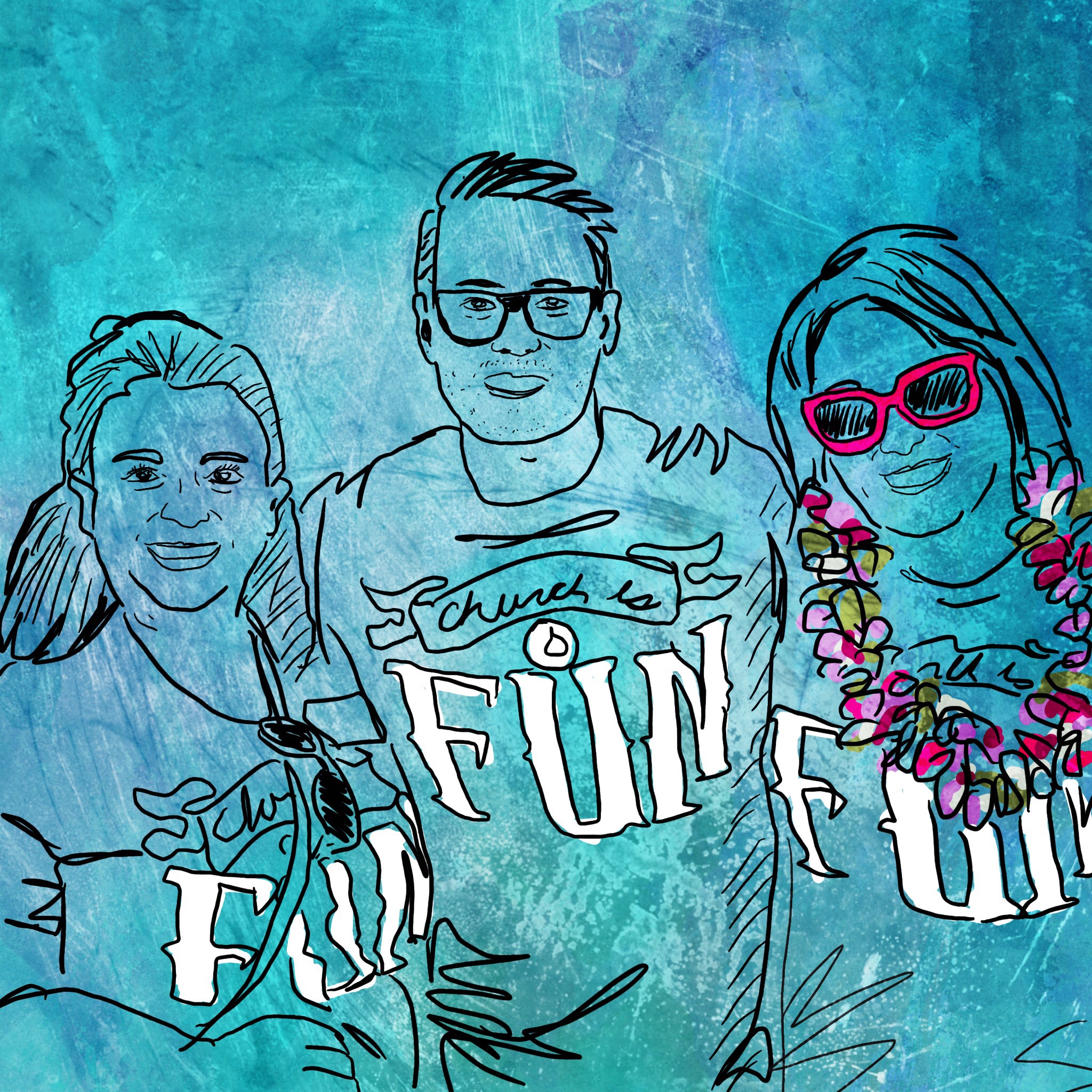 "Mike captured a special day in the life of our church called 'Liquid at the Shore' in Ocean Grove, NJ. The day was filled with all of our campuses coming together under one roof for one epic service, a guest appearance by magician Justin Flom, and ended the day with beach baptisms! Mike created digital sketches live during the entire event, even guest posting them to our Instagram account to get maximum crowd involvement. He made a special day even more memorable with his incredible art!"
— Tim Lucas, Lead Pastor of Liquid Church
"Having the unique, creative art of Mike Brennan gave me a powerful art-form to help spread the message of Global Citizen. He creates vibrant, engaging art, and has an incredible ability to capture his subject matter with heart and enthusiasm."
— Kweku Mandela, Activist & Filmmaker, Global Citizen Event
"Mike Brennan is a game changer. He wowed our audience and speakers with his art. I won't host another conference without him."
—Jeff Goins, Bestselling Author and Founder of Tribe Conference
"Having Mike Brennan sketch live at The Thing conference added an unexpected layer to our event. It connected with the attendees in the room and got the attention of those who weren't in the room.
As a producer of Live events for the last 20 years, nothing has got people talking more than adding visual storytelling to this year's event. Not only are the illustrations great for social media, but it also encourages everyone in the room to lean into learning in a fresh new way. In the days and weeks since the event, I hear from someone almost every day talking about Mike's work and the attention that it brought to our event.
If you're an event planner you should hire him right now! I promise it will be a huge win for your event. You can guarantee that he will be back next year!"
– Terry Weaver, Author, Speaker, & Founder of The Thing
"If you are looking to stand out, have a fun, unique and creative addition to your next event, Mike is the guy you have been looking for. His work is vibrant & very different from anything I've seen out there. He truly knows how to capture the vibe & experience within his art for you to treasure."
– Jodi Kobrin, Founder of Fly + Release Yoga & Fly Lyf Retreats
Interested in booking me to sketch for your event?