Recently, I had the opportunity to attend a private Global Citizen's event, World on Stage. It was an evening filled with a who's who of influential people coming together for world change. Former Prime Ministers, executives of big business, musicians, actors, celebrities of all sorts, and even three NASA astronauts (WHAT?!). But I don't want to write a blog post filled with name dropping (ok, just one, Paul Simon showed up and played two songs...) or take away from the very important world issues that were discussed (poverty, clean water, gender equality...). Instead, there's another story I want to tell. How in the world did I find myself at this Global Citizen's private event in the first place? And How was I commissioned to create art centered on social issues, incorporating major headlining acts like Rihanna and Metallica?
The short answer is that I just kept showing up. Every day, doing the work and putting it out there.
About three years ago, I was contacted by someone via Instagram, inquiring about commissioning me to do some art centered around a NYC central park event, the Global Citizen's festival. As it turned out, that person was Kweku Mandela (filmmaker, activist and yes, Nelson Mandela's grandson). How on earth did he come across my work? If memory serves me correctly, I had some a series of drawings based on some celebrities and influential people. One of those people was Caitlyn Crosby, singer-songwriter, actress, and founder of The Giving Keys. She loved the portrait I did of her so much she shared it on her own Instagram account. And Kweku follows her. Hence, the connection was made.
So, Kweku commissioned me to create some art for the Global Citizen's event in 2014. Then following year, he commissioned me to create some more art of the headlining musicians like Coldplay and Ed Sheeran, to share on social media.
This year, Kweku contacted me about creating art of the five headlining acts placed in specific locations related to certain social issues. I created not only digital art to share on social media, but also physical matted prints that were handed to each artist following the main event.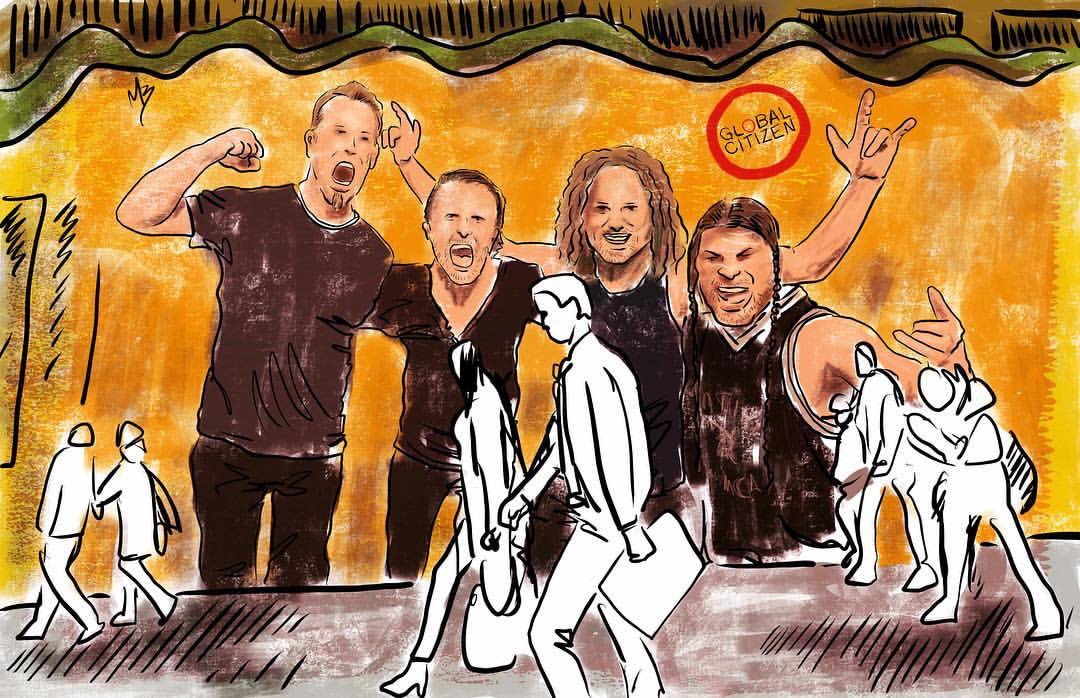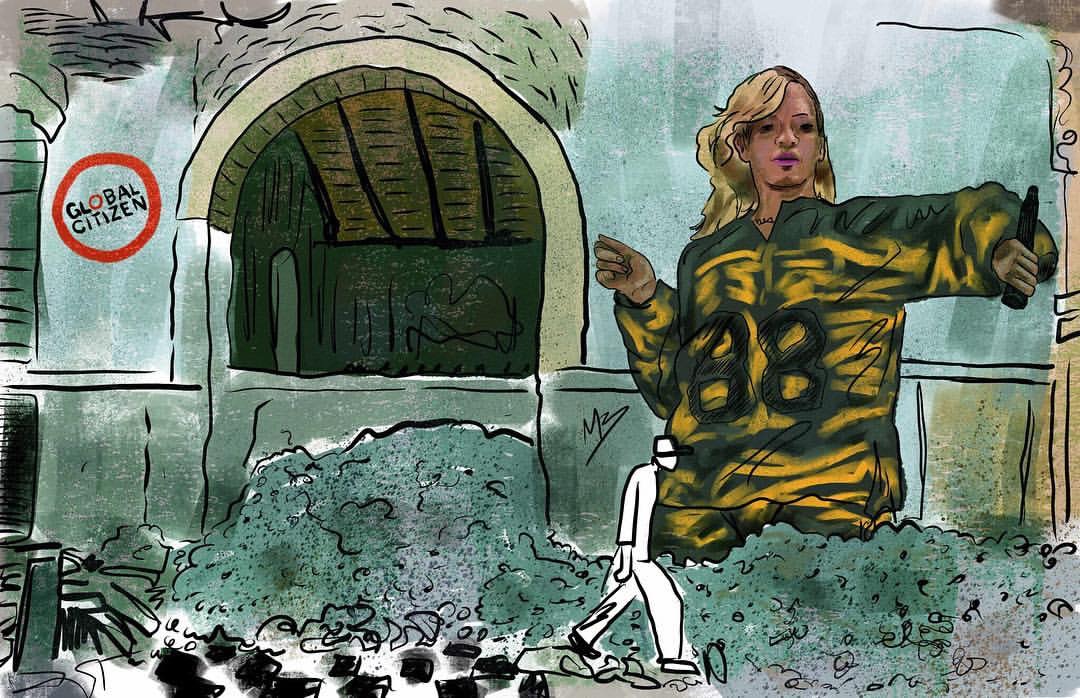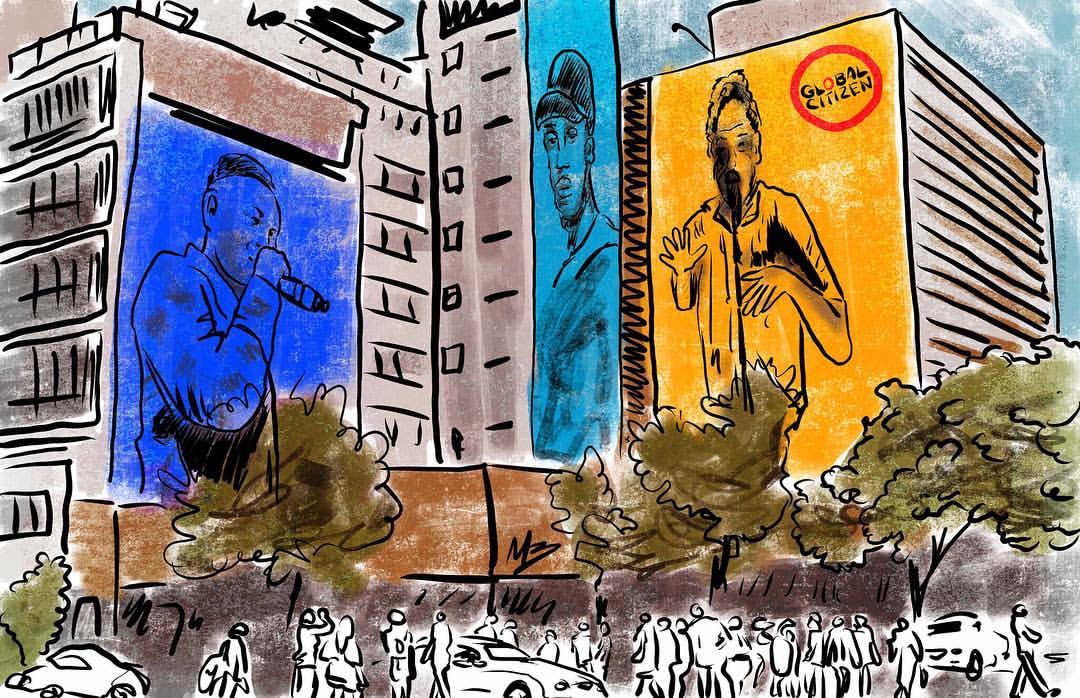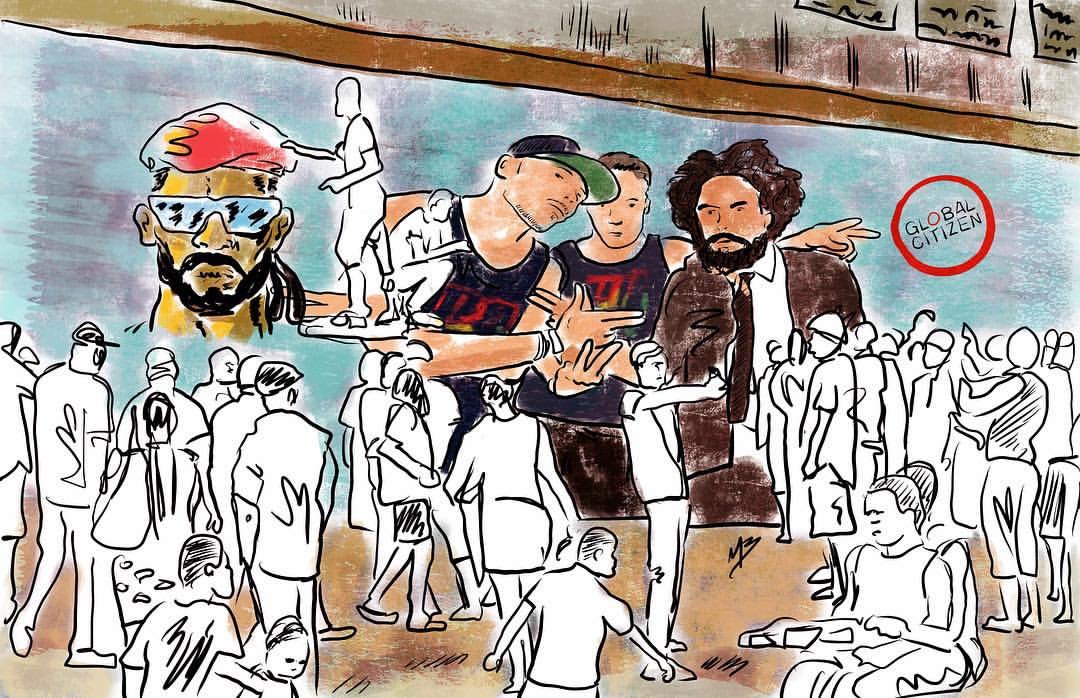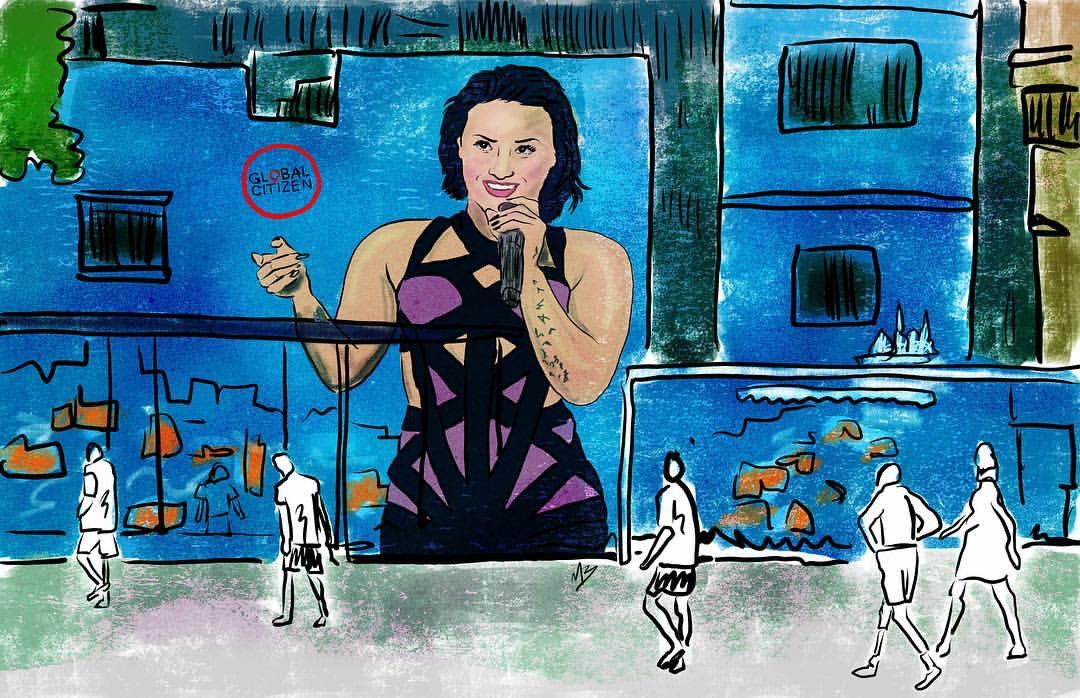 So how did I end up at the World on Stage event? Kweku graciously invited me to be his guest. I was finally able to meet him in person after a few years of working through emails and Instagram. I feel so very fortunate to have been connected to him, and to have been invited into the Global Citizen event, where I continued to leverage my art to help bring awareness. And to be a part of something for the greater good.
I share this not to call attention to me or my work, but to hopefully encourage YOU. Do you have a dream you are pursuing (or want to)? Keep showing up. Keep sharing your work. Keep connecting to people you can serve with your art. Add value to other's lives. Leverage your creativity to benefit others. Don't just engage your talent, but your HEART. If you do, who know's the lives you might touch and the places you might end up.
Today is a new day, filled with many opportunities to make an impact on the lives of others who are right around you. Maybe it's just to make someone smile, or bring awareness to an important issue. It probably looks different for each of us. But my challenge to you is to SHOW UP. You just might be able to offer just the very thing someone has been waiting for.